We launched our alpha-2 testnet a bit over two weeks ago, and it has been a very useful one in terms of testing, finding issues, and other takeaways.
We, and you, have utilized this testnet to primarily test decentralized proving and protocol economics. We want to say thank you to all who have helped test—transacting, deploying, node running and proving—and also want to express our apologies for any sub-optimal experience (transaction delays) you may have encountered in helping surface some of the issues we explore below.
Highlights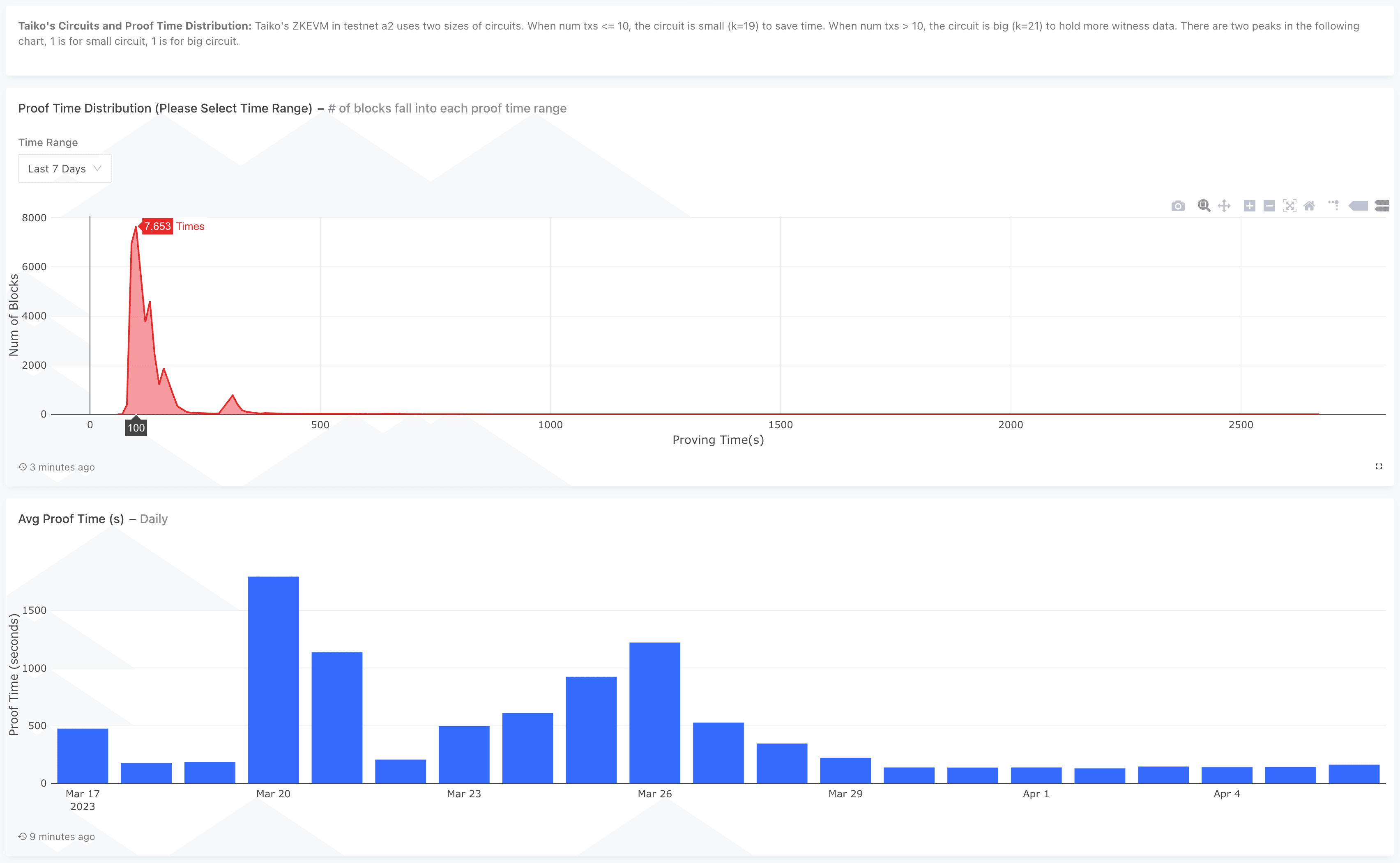 Sources to explore further: https://status.a2.taiko.xyz/, https://explorer.a2.taiko.xyz/, https://taiko.zkpool.io.
It is very inspiring to see a decentralized prover network spring up from the community. Thank you to all who are participating.
The distribution of successful provers also shows an expected outcome in the open competition model where the most efficient provers generate the proofs first and most consistently.
Issues identified
What's next
We will keep alpha-2 in a low-throughput mode and hopefully find more issues, together with you. We know transactions lingering in the mempool can be frustrating, but we must continue to throttle block times to avoid the more nefarious overflow. We do not guarantee testnet throughput. If you run into new bugs not mentioned here, please do report it.
Alpha-2 has created good opportunities for us to improve our rollup protocol and also gain hands-on experiences in upgrading/forking the chain. We value the lumps as much as the wins, so again a big thank you to all testers. We do plan on continuing along a path of maximum learning potential, which could see more rapid instantiations and deprecations as we get what we need. We do expect to deprecate alpha-2 and launch alpha-3 in Q2.
Join us 💗
Explore open positions on our job board.
Stay on beat with Taiko 🥁